During Paris Fashion Week S/S 2019, DC SHOES collaborated with US artist and streetwear vet Joshua Vides at The HUB, to present the latest installation of his exhibition series Reality to Idea. The exhibit saw Vides takeover the brand's underground creative studio in Paris, flipping his signature style on its head for a subterranean reimagining.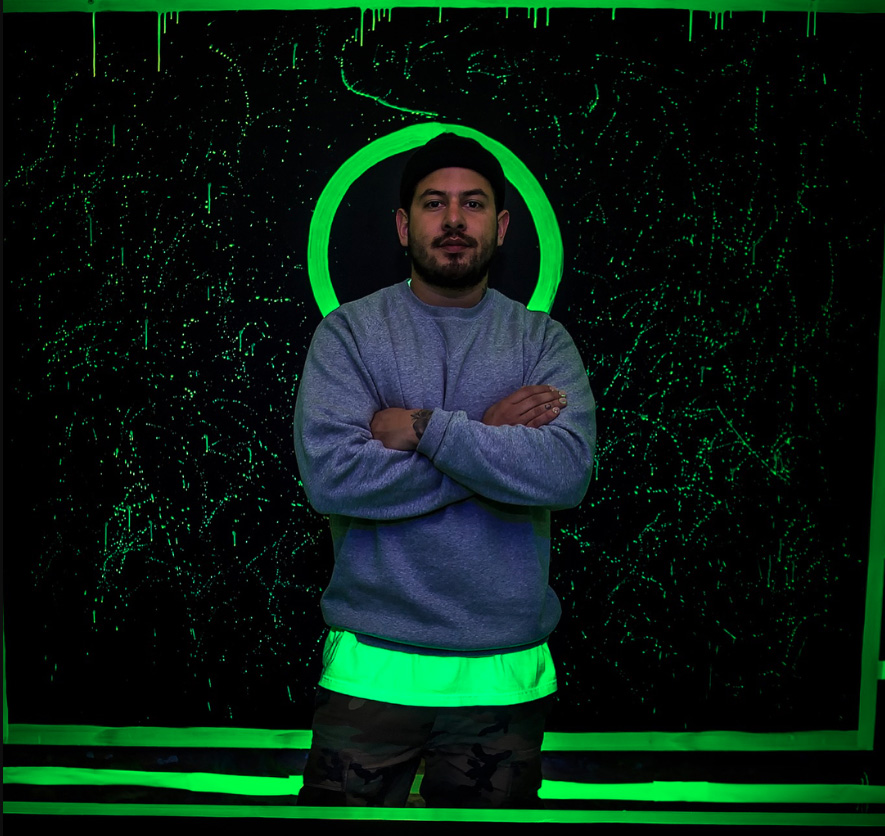 This was the first time that the artist had stepped away from his usual black outlines over crisp white backgrounds, instead deciding to use fluorescent paint on a black base and lit the space with UV, taking his art to a new dimension. This unique event saw Vides create an alternative reality in the space, outlining an idea of windows, doorways and further rooms that were not there in reality, but instead all depicted using his iconic graphic lines.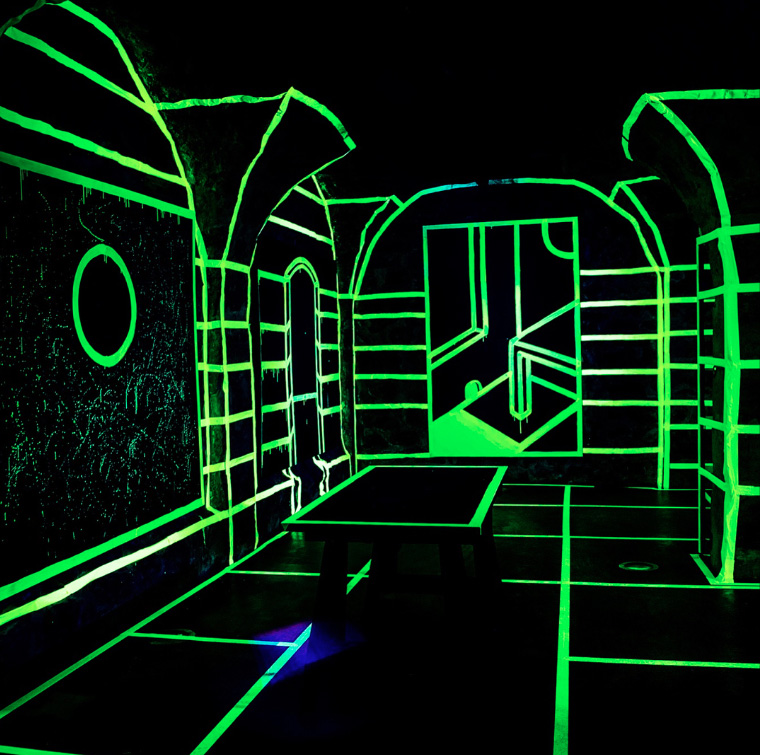 Reality to Idea opened on Friday 22nd of June 2018 with an exclusive launch evening, before being opened all weekend to the enthusiastic visitors. A limited run of tee-shirts was presented exclusively at Nous during the after party. Also, DC Shoes has partnered with Joshua Vides to handpaint a pair of E. Tribeka. Learn more about the all new E.Tribeka at dcshoes.com/triebka.